Category:
Tv-show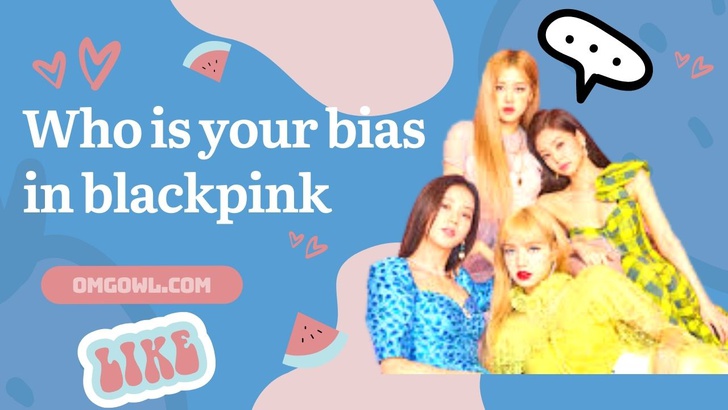 Who is your bias in Blackpink?
One of the most well-known and recognizable Korean girl groups is Blackpink. The group has excellent visuals because it is an all-female band. And this Blackpink bias quiz will show you which of the girls you should be biased towards. Also, if you already have one and are not new to the community, get ready to expose it!
Blackpink is created of 4 adorable girls, each with a distinct personality. Numerous factors influence how we decide on our bias. Since this is a music band, the vocals may be the deciding factor for some people. Others need to see things clearly. Many individuals pay close attention to the characters of the girls and select either the most relatable or the one they would most like to be friends with.
Rose, Jisoo, Jennie, and Lisa are the girls of Blackpink.
Jisoo is the oldest (age 25), and Lisa is the youngest (24).
Rose is the highest (168 cm).
Jisoo loves Pikachu and has a 4D personality!
English, Japanese, and Korean are all languages that Jennie speaks with ease.
Except for Jisoo, all the members have strong English skills.
All girls except Jennie prefer cute guys over sexy ones.
Girl names include "Man Heart's Destroyer" for Jisoo, "Human Gucci/Chanel" for Jennie, "Blackpink's Goddess" for Rose, and "Thailand Princess" for Lisa.
After consulting a fortune teller, Lisa's parents decided to change her name.
Rose participated in the Korean edition of The Masked Singer.
The shyest member is Rose.
Jisoo is incredibly adept at balancing anything on her body.
Off-stage, Lisa is incredibly cheeky and "has swag."
Of all the girls, Jennie is the best cook.
Blackpink's "foodie," Rose, enjoys food and is a foodie.
Jisoo has the most terrible dad jokes.
With her "death glare" and aegyo, Jennie strikes the ideal balance.
We hope these endearing facts from our Blackpink bias quiz will help you better understand these girls.
So, what are you waiting for? Take this quiz and find out who your bias is.