Category:
Personality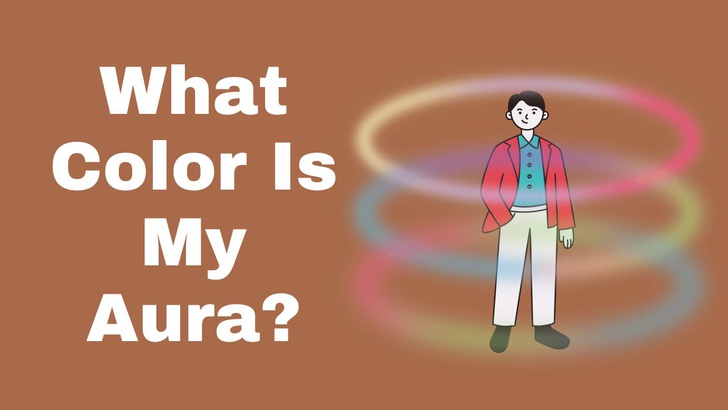 What Color Is My Aura?
"Your aura is thought to be a luminous body that surrounds your physical one. Each layer — and any problems in them — surrounds your body in a net of energy".
According to many metaphysical practitioners and believers, aura colors are purportedly created by vibrations. The universe's atoms and molecules all translate into patterns. The patterns are vibrations that come from the body, and with practice, the human eye can learn to see these vibrations as colors.

What Color Is Your Aura?
Our personality is an energy that radiates from us, not just what we say and do. Which type of energy are you expressing? What shade is your aura, in other words? Find out by taking our quiz!
Which Color Is My Aura?
A limited number can only see people's aura colors, much as cannot hear sound waves with the human ear. However, the ability to see aura colors is slowly developed in the human eye. Many individuals then wonder, "What color is my aura?" It would help if you looked deeply into your physical and spiritual self to find out. Or try our test for aura color! By reading on, see what each color in your aura has to say about you.

Seven primary colors—red, orange, yellow, green, blue, indigo, and violet—make up the aura color wheel.
Why are there often several different colors in one aura?
It's believed that a different color represents each layer of your aura. Some think your emotional, spiritual, and physical complexity is represented by how these colors change and interact.
For instance, it's been stated that some layers might be brighter if you're more colorful or energetic. Some layers could be dull if you're under a lot of stress, sad, or physically ill. Another thing to think about is that a lack of color is typically not considered a reason for concern.
Colors may appear and disappear as your aura is supposed to fluctuate throughout time. Each color has a unique meaning, as demonstrated in the infographic below:
Red: well-grounded, energetic, strong-willed

Orange: adventurous, thoughtful, considerate

Yellow: creative, relaxed, friendly

Green: social, communicator, nurturing

Blue: intuitive, spiritual, freethinker

Indigo: curious, spiritually connected, gentle

Violet: wise, intellectual, independent
What do the various levels depict?
According to general interpretations,
Physical: While awake, it may reduce this layer, and while asleep, it may restore it. It is considered to be linked to our five senses, as well as to our physiological well-being and comfort.
Astral: Our sensitive nature is considered to originate from this emotional layer. We give ourselves self-love there.
Lower mental: This layer may be regularly used by your waking self since it is regarded as the location of reason and mental patterns. You use this layer's energy for work, study, concentration, and carrying out your values and beliefs.
Superior mental: You link your care for yourself and others in this layer, which acts as a bridge between the other layers.
Spiritual: You might establish connections with others at this level based on spirituality. When you share, teach, and interact spiritually with others, it's stated that you develop and light brighter.
Intuitional: Your third eye is thought to operate on the heavenly plane. You might be able to see your dreams and become more conscious of your gut feelings.
Absolute: The last aural layer might serve as a sort of "net," enclosing and harmonizing each separate layer.