Category:
Series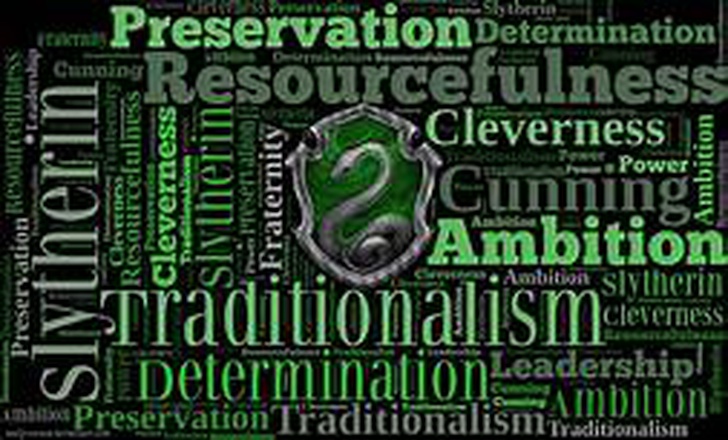 Slytherin traits
"Maybe you'll find true friends in Slytherin; those cunning people will use all means at their disposal to attain their objectives." One of the four Houses at Hogwarts School of Witchcraft and Wizardry was founded by Salazar Slytherin. Salazar instructed the Sorting Hat to choose students who possessed a few specific qualities that he appreciated. These qualities included cunning, creativity, leadership, and ambition. Many Slytherin students formed organizations, with many of them appointing leaders, demonstrating Slytherin's ambition. The Death Eaters, Draco Malfoy's gang, Merula Snyde's gang, Pansy Parkinson's gang, and Draco Malfoy's gang were only a handful of the gangs.
Information about the Slytherin house:
Founder: Salazar Slytherin
House colors: Green and silver
Animal: Serpent
Element: Water
Traits: Resourcefulness, Determination, Pride, Cunning, Ambition.
Head: Horace Slughorn, Severus Snape, Salazar Slytherin.
Ghost: Bloody Baron
What character traits do Slytherins have?
The qualities that place you in Slytherin include ambition, resourcefulness, determination, and intellect. Due to its connections with wicked personalities and exclusivity, Slytherin has a reputation for being an evil house. Hogwarts houses, on the other hand, are no longer just a popular series' fictional fabrication. Is it true that all Slytherins are monsters? It should be noted, however, that not all Slytherins are evil. Professor Slughorn battled Voldemort in the final fight and is a good person in general. Malfoy was not wicked; he was simply misguided and a bully, despite not being the best character in the series.