Category:
Bollywood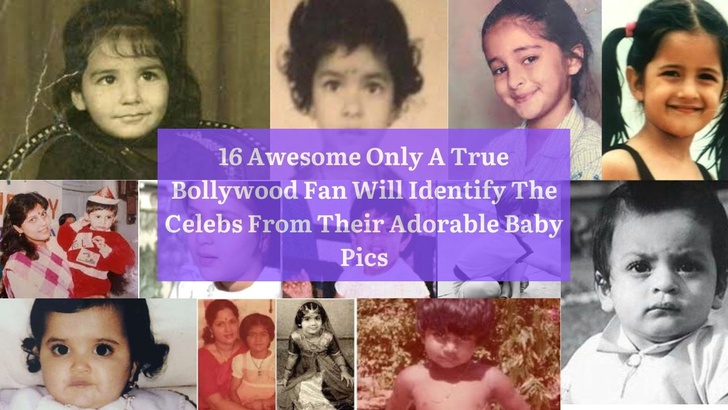 16 Awesome Only A True Bollywood Fan Will Identify The Celebs From Their Adorable Baby Pics
Let's see how much you love Bollywood. Can you recognize Bollywood stars by looking at their childhood photos? On a scale of 1 to 10, this quiz will determine how much of a fan you are.
Millions of people admire Bollywood celebrities who were once little bundles of innocence and cuteness. While they seem on point every time they are spotted today, they are goofy and adorable as children.
If you are a Bollywood fan, you must know everything there is to know about your favorite celebrities. Their current partners, former flames, hit-and-flop films, and so on. So, here's an actual fandom test (Quiz) to see if you can identify the celebrity from their adorable baby pictures.