Category:
Personality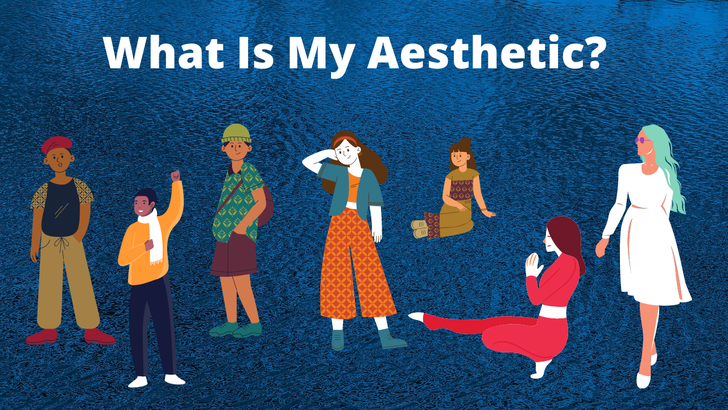 What Is My Aesthetic?
What is an 'aesthetic'?

The word aesthetic can be used both as a noun and an adjective. Basically, it is a philosophy that deals with notions of beauty. On Instagram, the word 'aesthetic' is often used interchangeably with 'personal style', 'visual style', 'theme', 'cohesive feeling', etc.

You've probably heard of online aesthetic types like soft girls/boys, egirls/eboys, VSCO girls, and so on. In fact, we have a surprising quiz on this website that will tell you which one you are! The results might surprise you!
[2021] List of Popular Aesthetic Styles
There are over 17 different aesthetic styles to choose from. There is no point in studying all of them. So, the six styles which are now trending are better to focus on.
The main similarities between the top aesthetic styles are shown in the table below.
| | | | | |
| --- | --- | --- | --- | --- |
| Style | Trait | App | Emoji | Favorite Word or Phrase |
| Grunge | Baddie | Spotify | 🤷🏻‍♀️😎😒 | Extra |
| Vintage | Moody | Twitter | ✨ 🥰 | Lit |
| 90's Nostalgia | Sassy | Snapchat | 💅🏻💄 | Curve |
| Soft Girl | Shy | TikTok | 😊😘🥺 | Shook |
| Art Hoe | Arty | Instagram | 😍❤️👍 | Lowkey |
| VSCO | Humble | VSCO | 🤔💕🤣 | I'm dead |
You might look at the chart above and think to yourself, "Alright, I know what my aesthetic is." But believe me when I say there's more to it. The most reliable way to figure things out is to take the What Is MY Aesthetic quiz. Your personality is not one-sided, as it might appear from the above table.

Don't overthink it.

You should not be labeled by the terms and definitions. It's fine to curve the results if you're unsatisfied with them. There are celebrities and social media influencers who are expanding the fashion boundaries. You, too, could be one of them. Feel free to mix and match styles, think creatively, and just be yourself.
Your personal "look" is defined by your aesthetic. It's all about how you approach things that you feel beautiful and compelling.
Have you ever been uncertain of your aesthetic? By answering a few basic questions, this ultimate quiz will help you find it.