Category:
Personality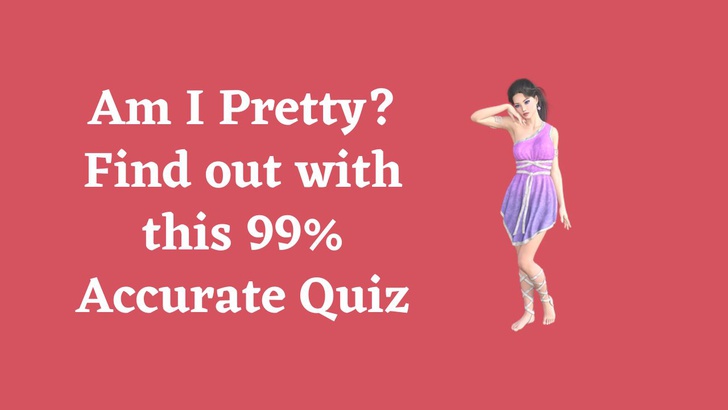 Am I Pretty? Find out with this 99% Accurate Quiz
I am so beautiful, sometimes people weep when they see me. And it has nothing to do with what I look like really, it is just that I gave myself the power to say that I am beautiful, and if I could do that, maybe there is hope for them too. And the great divide between the beautiful and the ugly will cease to be. Because we are all what we choose.
--Margaret Cho.
You've come to the perfect place if you're continually wondering if you're pretty and need completely objective guidance. Perhaps you ask yourself this question practically every day in front of the mirror and have yet to find an answer. Therefore, we created the "am I pretty quiz" to match the expectations of people who are struggling with this question.
"Am I pretty, cute, or beautiful?" you might wonder. Take the quiz below to clear up any doubts you may have. Are you always the center of attention? Do you wish to know which category your beauty belongs to? You've come to the right place if you answered yes because we'll tell you if you're hot, gorgeous, or simply stunning. Don't be influenced by other people's viewpoints or mixed emotions. You'll obtain a satisfactory result at the end of this identity quiz.

We've gathered the 20 questions, so give honest answers, and you'll get a 99 % accurate result. Keep stunning...