Category:
None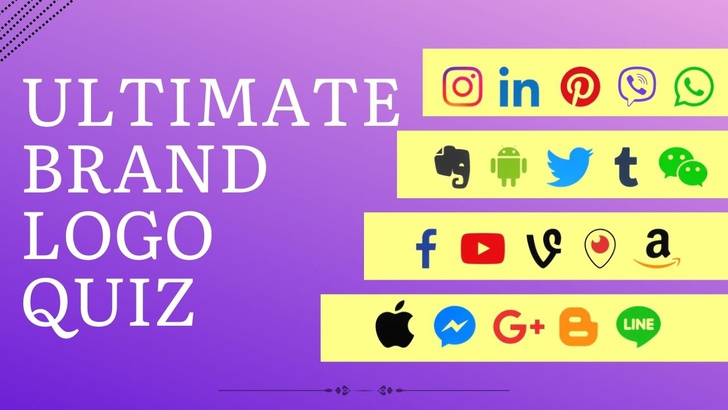 Brand LOGO QUIZ: Can You Identify These Brands Without Their Names?
A logo is everything when it comes to branding.
The Logos Quiz, which has topped the website's charts, determines whether brand recall exists without a brand's defining characteristic—its name. It also raises an interesting question for marketers: Is your brand's identity so strong that people can recognize it just by looking at the logo?
Are you trying to find a way to re-energize your thoughts? Look at the enjoyable and informative "logo identification quiz" below. This quick test covers the various logos companies have employed throughout the years and their justifications. Why don't you give it a try and see how wise you are about some well-known businesses? All the best! We sincerely hope you enjoy responding to this quiz answer.
What is the meaning of a logo?
A logo is a name, mark, or symbol used to represent an idea, organization, publication, or product. Logos (such as the Nike "swoosh" and Apple Inc.'s apple with a bite missing) are typically designed to be easily recognized.
Logos represent a specific organization or company through a simple visual image to understand and recognize. A logo is typically composed of symbols, stylized text, or both. A graphic artist often creates logos with a company and marketing experts.
If lockdown taught us anything, quizzes were a great way to spend time with friends and family. Even now that we're back to everyday life, I believe the Friday night quiz will continue.
As it has become increasingly difficult to gather everyone in one room, virtual quiz nights have emerged as a fun way to catch up online while also turning it into an event.
Brand LOGO QUIZ: Can You Identify These Brands Without Their Names?