Category:
Personality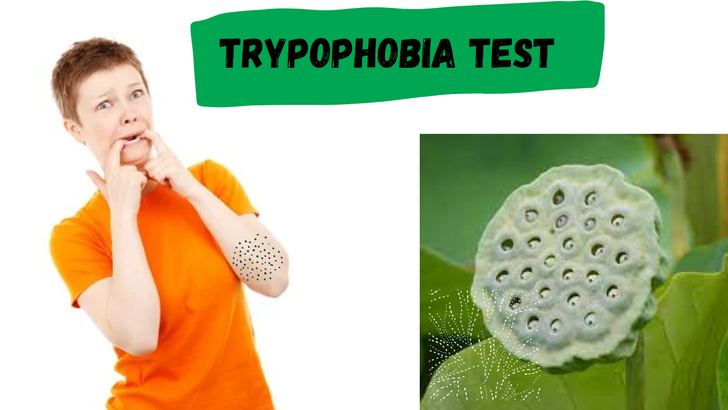 Trypophobia Test
What is the trypophobia?
The fear of bumpy patterns or clusters of small holes or bumps is known as trypophobia. It is not officially recognised as a mental disorder, but if significant fear and anxiety occur, it can be diagnosed as a specific phobia. When people are exposed to trypophobic imagery, they usually feel disgusted rather than fear. Few people experience both fear and disgust to the same level, and some express only disgust or fear.
Trypophobia symptoms
There are the same symptoms of this phobia as with any other phobia. You may experience the following symptoms when you see the trigger (which will be covered in the trypophobia test).
unexpected fear (though there is nothing that should be scaring, you feel fear when exposed to the stimulus)

Nausea (this is a common sign that the picture of an object is triggering)

The feeling of discomfort that occurs when seeing something leads to physical disturbances including itching, sweating, headaches, and shaking.

The most serious symptom is panic attack, which is a combination of some of the symptoms above plus increased heartbeat, hot flashes, shortness of breath, and feeling dizzy.

This is the most basic and common sign that appears in all cases of trypophobia; many people feel disgusted from certain triggers related to the fear, but do not experience any of the above-mentioned symptoms; that is not an indicator of a severe fear)

Goosebumps

Crawling
Treatment
Treatment for any phobia is a complex issue that requires a specific approach. It's even more difficult with trypophobia because the disorder has yet to be recognized, triggering more research. But, the following therapy options are available:
If the phobia is not extreme, a course of regular sessions with a therapist or psychologist may yield positive results.

Techniques for relaxing (the therapist will offer them as well; you may try yoga breathing techniques and simple deep breathing to calm the effects of encountering a trigger)

medications
Why Does It Appear?
As we already stated, this fear is still understudied. Some experts correlate it to a fear of dangerous germs because the visuals are often associated with diseases and rotting. Others see the pattern as a reference to terrible animals, as the skin of some venomous species has a similar appearance. As a result, we subconsciously try to avoid them.
It's Safe to Take This Trypophobia Test
Some images disgust and scare Trypophobics. That is why , there is no content on this page that could make you feel awful. It's a safe Trypophobia quiz that analyzes your situation without exposing you to your worries.
Some questions, of course, are about patterns and holes in general. But hey do not describe any specific shape or image. As a result, you won't have to imagine anything you don't like to see.
Use:
The purpose of this test is simply educational uses only. It is not professionally administered and comes with no limitations. The test results will be kept and utilized for research purposes (your participation will be completely confidential).
Have fun taking this quiz!