Category:
Series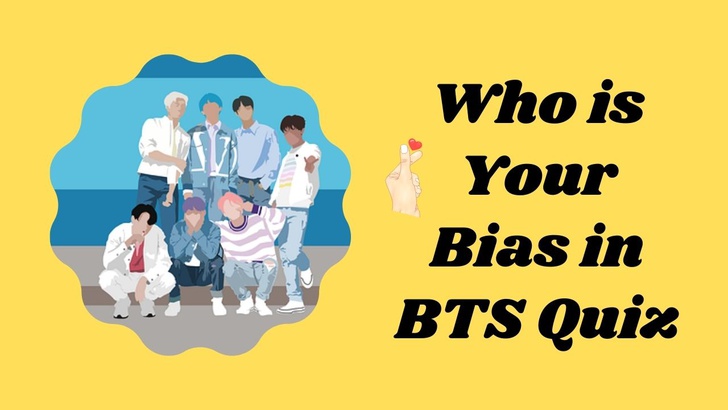 Who is Your Bias in BTS
Who is your favourite member in BTS
The best BTS Bias Quiz is here! Which of the BTS members do you have a soft spot for? This quiz will show which of the Bangtan Boys you truly adore! Simply take our BTS Personality Quiz and answer a few questions.
The Bangtan Boys (BTS ) have captured fans worldwide since their release in 2013. Like many boy bands, each member has a different personality that identifies him from the others. Each member has their own personality qualities and solo songs. Each of them has his own individual style and favorite hair color, typically bright and colorful in K-pop. You'll know which one you connect to the most by the time we're done.
In BTS, my bias is the one who doesn't have any jams. That's Jimin! He inspired me a lot. Since I joined the army, he has been my bias. Here's why I chose him for my bias:
Jimin is the group's lead singer. Jimin has a stunning and lovely voice. His high notes are flawless. Despite the fact that he cannot rap, his vocals have filled the space.
Basically, the lead dancer in every Kpop group fascinates me the most. I'm a huge fan of his dance skills.
So stay tuned to find out who your BTS bias is. Just answer a few questions, and you'll find out.
We have quizzes on Harry Potter, Pokémon, Anime, Haikyuu, Golden trio, Stranger Things Characters, and more! Whichever you choose, omgowl.com has the perfect quiz for you.
Let's get started...