Category:
Entertainment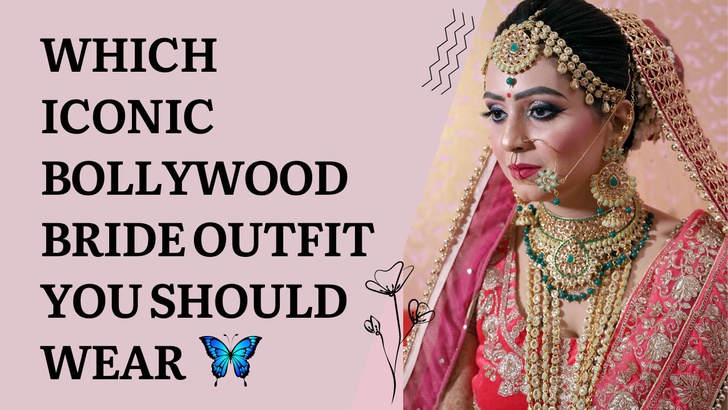 Which Iconic Bollywood Bride Outfit You Should Wear
Getting married shortly? You've probably stalked wedding photos of top celebrities loads of times, whether it was Sonam Kapoor's cozy Mumbai wedding or Deepika Padukone's lavish Italian wedding. Nobody could have missed the rustic beauty of Priyanka Chopra's colorful high-profile extravaganza in Rajasthan or Anushka Sharma's pheras in a Tuscan villa. Every celebrity wedding featured something distinctive, from the sparkling lehengas to the romantic locations. Which starry bride best describes you or is most similar to you? Try our entertaining, iconic Bollywood bride outfit you should wear Quiz!
We've raised that a notch, though. Plan your wedding, use the answers to these ten questions to create a mood board for your wedding, and we'll tell you which Bollywood bride outfit is best for you based on that board.
Bollywood films have created several enduring characters that people will never forget. There are many characters that viewers can identify with, whether Poo from Kabhi Khushi Gham or the chic Aisha from Aisha. Take this quick test to see which famous character most accurately describes you. To find out the answer, respond to the following questions.