Category:
History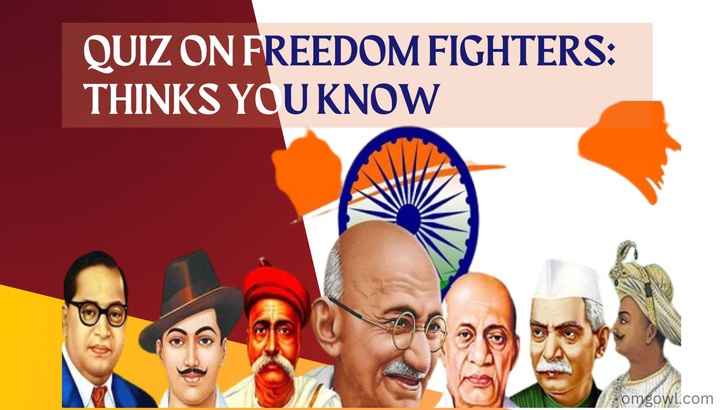 Quiz on Freedom Fighters
When we hear the word freedom fighter, some leaders' names trigger our minds. Who fought for our nation and settled the battles. Might ask these questions in GK exams, and this quiz will help you to boost your knowledge.
India celebrated 75 years of Independence on August 15, 2022. As the country reaches this milestone, it becomes necessary to remember the freedom fighters who fought with bravery against Colonial rule. India's struggle for Independence saw many Bravehearts who, even with different principles, were driven to make India a free and independent nation.
This omgowl facts quiz is invented to help you test out what you know about the History Of India's Independence And Freedom Fighters! One of the freedom fighters left a massive indentation. Take this quiz and boost your knowledge.