Category:
Bollywood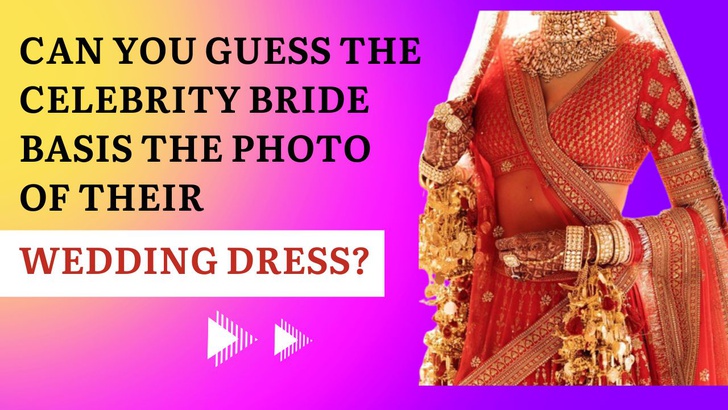 Can You Guess The Celebrity Bride Basis The Photo Of Their Wedding Dress?
Colors are extremely important in Indian culture. Red represents love, commitment, strength, and bravery. These associations with red stem from Hindu religious beliefs.... A bride is mandated to wear a red sari, ghagra, or lehenga-choli to symbolize prosperity in her new life.
A wedding saree or bridal gown is a dress worn by the bride during a wedding ceremony. The color, style, and ceremonial significance of the gown can depend on the religion and culture of the wedding guests.
Though historically, the wedding dress came to represent the end of a woman's identity as an individual and the change to being a dependent wife, it now, more importantly, signifies the move from singlehood to a new commitment and partnership.

From dreamy reds and blush pinks to stunning nudes, there's no doubting that celeb brides have presented some swoon-worthy wedding looks in the past few years. Can you guess the celebrity bride based on just one image of their wedding attire?
Today, we're taking a break from wedding planning and putting your celebrity wedding dress knowledge to the test with a fun quiz! Of course, we think we know these iconic wedding dresses inside and out, but can you recognize them when the bride isn't wearing them? Believe us when we say it's more complicated than it appears! So, what are you waiting for? Take this quiz and test your knowledge and have fun!