Category:
Career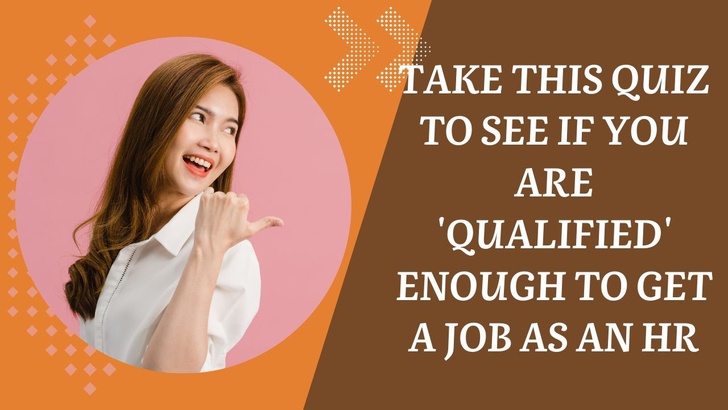 Take This Quiz To See If You Are 'Qualified' Enough To Get A Job As An HR
To hire suitable candidates, every company conducts various interviews to measure the candidate's technical and behavioral prowess. HR interviews are conducted to determine candidates' suitability for the position by evaluating their personality, strengths, and weaknesses. Interviews may also be used to assess a candidate's compatibility with the company's workplace culture. These rounds are typically conducted following the technical skills assessment after the hiring process.
Take This Quiz To See If You Are 'Qualified' Enough To Get A Job As An HR
What is the job of HR?
The five primary responsibilities of human resources are managing talent, employee pay and benefits, training and development, compliance, and workplace safety. An HR department can efficiently manage the employee lifecycle and provide organizational structure and the capacity to meet business needs.
Your skills are the things you've mastered and come from talent, training, or experience.
Talent: You might have some natural talents that you were born with. These may be your strong points on which you can build your other skills and abilities.
Training: You can pick up new skills through self-study or by enrolling in a course.
Practice: Practice is something you can do at any time to polish up your abilities.
10 skills are requirements for HR.
1. NUMERICAL SKILLS
2. COMMUNICATION SKILLS
3. LEADERSHIP SKILLS
4. SENSE AWARENESS SKILLS
5. USING LOGICAL THINKING
6. HELPING SKILLS
7. ORGANIZATIONAL SKILLS
8. TECHNICAL SKILLS
9. SELF-MANAGEMENT SKILLS
10. BEING CREATIVE AND INNOVATIVE
So, What are you waiting for? Take the quiz to find out your true HR personality!