Category:
None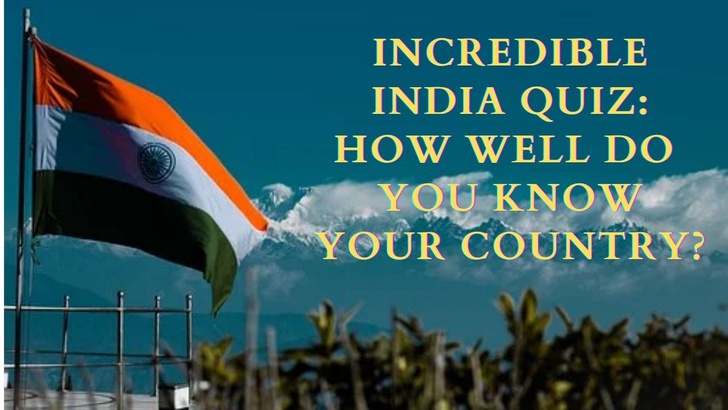 Incredible India Quiz: How Well Do You Know Your Country?
How Well Do You Know India?
India is the 7th largest country in the world. There are many different types of people who speak various languages and come from many different cultures. Its salient feature is unity in diversity, and that is something we should be proud of.
India is an assimilative country that fosters various cultures, religions, castes, and civilizations. A colossal Himalaya in the north and three-sided ocean bathed shores add to its scenic beauty and mesmerizing landscape. This quiz is meant to broaden your understanding of India and introduce you to its subtle culture.
Indeed, India is the birthplace of numerous notable individuals, including C. V Raman, Rabindranath Tagore, Mother Teresa, Mahatma Gandhi, and Sunita Williams, among many others. The country has faced many pathetic situations, such as colonization, partition, wars, terrorist attacks, and numerous natural disasters. Despite this, it has overpowered these forces and continues to destroy its obstacles.
There are questions on Indian history, culture, mythology, geography, and society in the Country India quiz. As a result, it allows you to engage more deeply with those around you while also increasing your awareness of them.
We hope you enjoyed taking the quiz.
A rainbow of multi-cultural experiences: India is a diversified country with a rich heritage, numerous destinations, delicious food, and active traditions. The world's 7th largest country is a mix of cultures, spirituality, festivals, history, and vast landscapes, making it one of the most popular tourist destinations in the world. India's memories will live in your mind long after you've left its borders, regardless of how many times you visit or where part of the nation you visit.
Fortunately, we can take the India quiz today, which consists of 18 questions on the country. Let's keep educating ourselves and learn more about our country.
This quiz on India covers the Indian Constitution, Indian history, and anything else related to India.

Also Take: How old am I? how old you really are.